24/11/2018
Since 2006, Hoa Binh Group has been determined to develop the technology of gold galvanizing & gilding on different substrates.
In 2016, Hoa Binh Group met and worked with the global market leader for precious metal decoration Heraeus from Germany and other leading experts in galvanization such as Umicore Electroplating Germany.
We gathered up a team of German and Vietnamese chemists, engineers set up the very 1st manufacturing plant dedicated to 24-carat gold plating and gilding purpose (in mass production) in Vietnam, with total area of 12.000 sqm.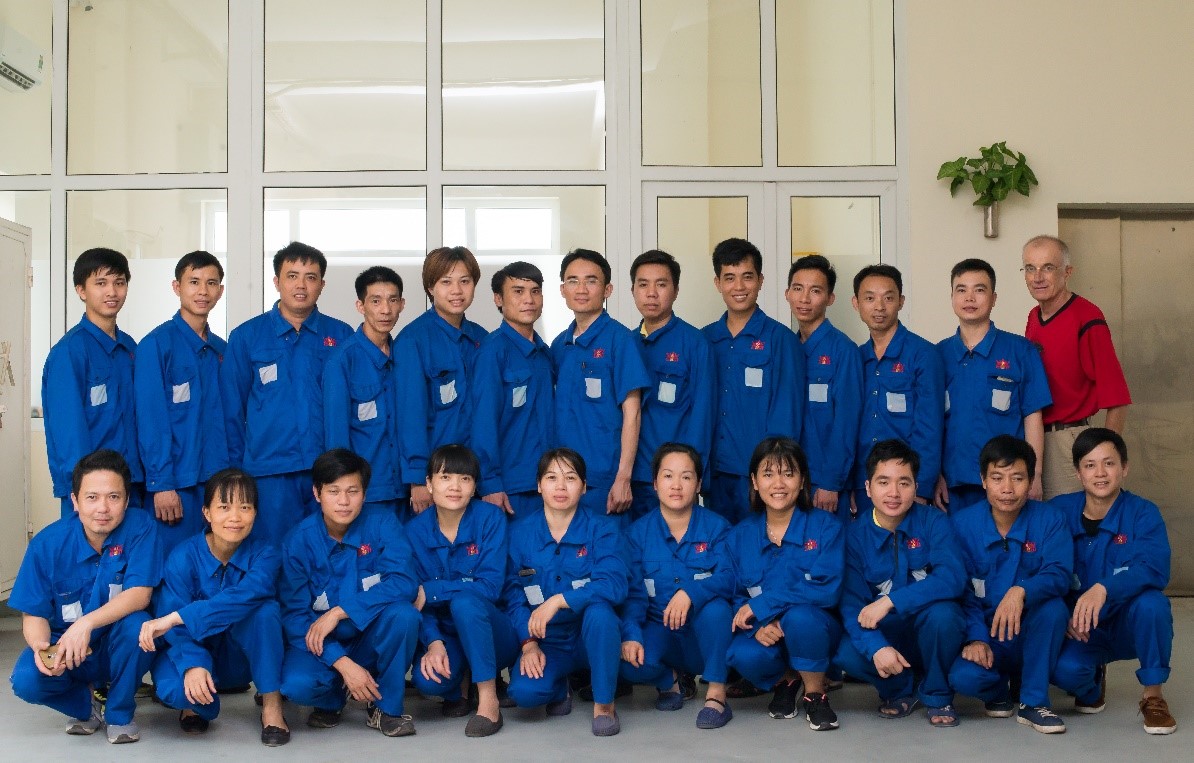 Dr Dietz Karlheinz, a leading expert with more than 30 years in gilding technology and precious metals stated:
"Hoa Binh is one of the first companies in Asia to be pioneered in German galvanization and gilding technologies. There are not many companies worldwide who dare to take the risk to pursue this industry, especially when it is related to mass production while combining traditional craftsmanship and semi-automation."
HBG is expected to commercialize and export the 24-carat golden sanitary wares, tiles, kitchenware in 2019.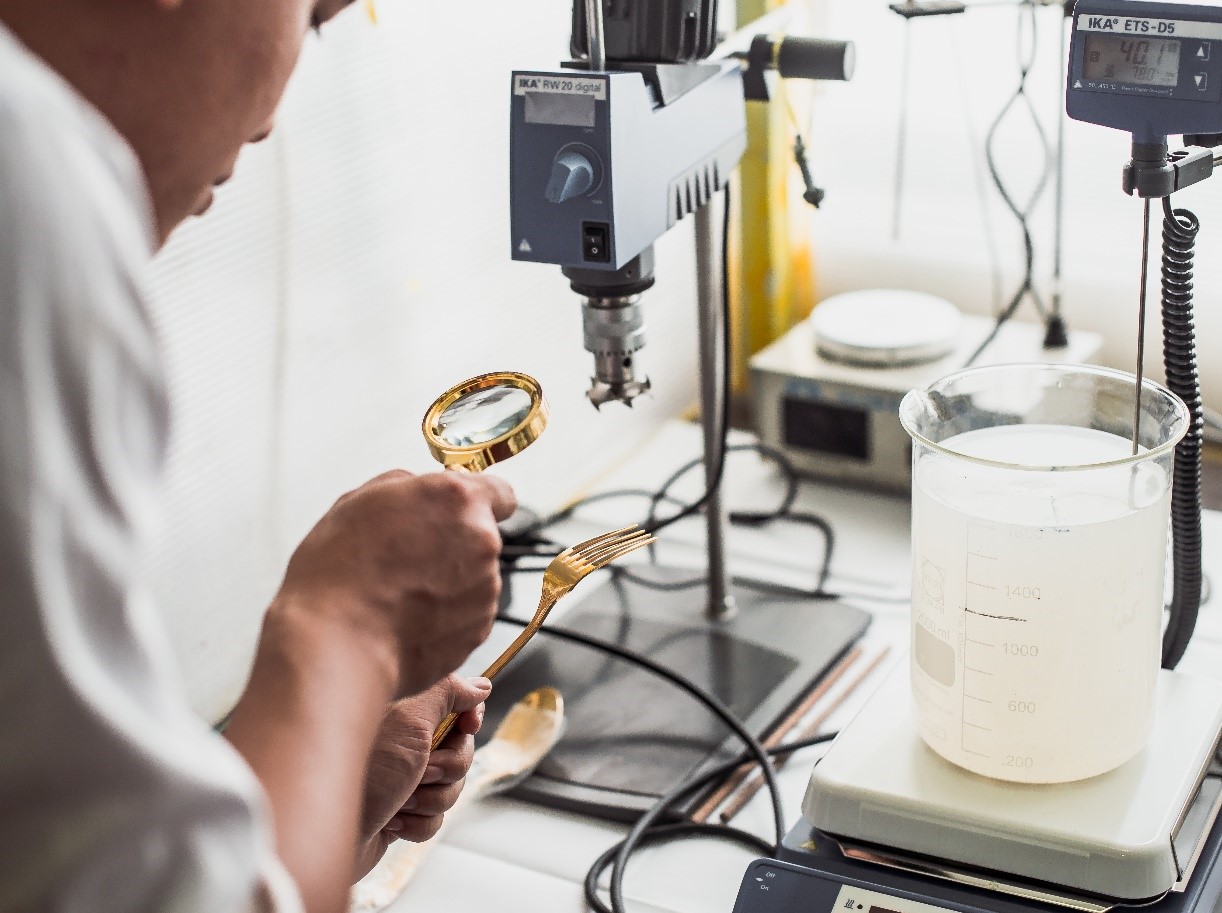 In 2017, the factory successfully provided 24-carat gold-gilded sanitary wares to furnish Danang Golden Bay and Citadines Blue Cove Danang hotels with a total of 1824 rooms.
Hoa Binh Gold Plating Factory (Duong Man) is not only making its own products but also opened to work with partners worldwide to create more exclusive gold-plated products either one-of-a-kind item or in mass quantities, tailored to each partner's demand & need.
Tags: